Saturday, 24 October 2020 19:56
Fone
Posted by Iain Mott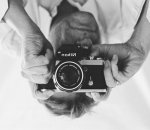 Artista sonoro inglês-australiano e professor adjunto no Departamento de Artes Cênicas na Universidade de Brasília (UnB) na área de voz e performance, ministrando as disciplinas: A Voz em Performance e Sonoplastia 1. Como artista, atua desde 1990 como especialista no campo da arte sonora, mídia arte e instalação. Realizou exposições na Austrália, Áustria, China, Espanha, Holanda e no Brasil. Participou com Experimenta Media Arts da Austrália na exposição "Emoçao Art.ficial", no Instituto Itaú Cultural, São Paulo com sua instalação "Close" em 2002. Sua instalação "Sound Mapping" foi selecionado para exposição no festival Ars Eletronica em Linz, Áustria em 1998 e o projeto recebeu um "Honorary Mention" no Prix Ars Electronica do mesmo ano. Em 2005 recebeu o "Australia China Council Arts Fellowship" para trabalhar com a organização de Pequim "The Long March Foundation". Seu trabalho "Zhong Shuo", feito em colaboração com artistas chinesas, recebeu terceiro lugar no "UNESCO Digital Art Awards" de 2005. Foi artista em residência no "CSIRO Mathematical and Information Sciences" em Camberra para 12 meses em 1999/2000. Sua instalação mais recente, feito em colaboração com atriz Simone Reis, O Espelho, foi apresentado no Centro Cultural Banco do Brasil (CCBB), Brasília no segundo semestre de 2012 entre outros lugares.

Possui doutorado pela University of Wollongong, Austrália (2010) intitulado Sound Installation and Self-listening orientado por Prof. Dr. Greg Schiemer e graduação, Bachelor of Science (BSc), na University of Queensland (1986). Concluiu ainda Graduate Diploma in Music Technology (especialização em tecnologia contemporânea da música) na La Trobe University, Melbourne (1990). Foi Professor Visitante da UnB por quatro anos até 2012 ministrando disciplinas como Elementos da Linguagem, Estética e História da Arte (ELEHA3), Acústica Musical 1, Teoria e Prática de Gravação 1 e Composição 1, 2, 3 e 7. Participa como professor orientador do Laboratório de Performance e Teatro do Vazio (LPTV), grupo de pesquisa e extensão do Instituto de Artes vinculado ao Decanato de Extensão (DEX) e ao Departamento de Artes Cênicas da UnB. .
Latest from Iain Mott
Leave a comment
Make sure you enter all the required information, indicated by an asterisk (*). HTML code is not allowed.